Enjoy your own private villa in Amed East-Bali just steps away from the beach and the sea. Relax at the big swimming pool in the middle of the colourful tropical garden. Eat delicious food and fruit and have a unique holiday in old Bali style.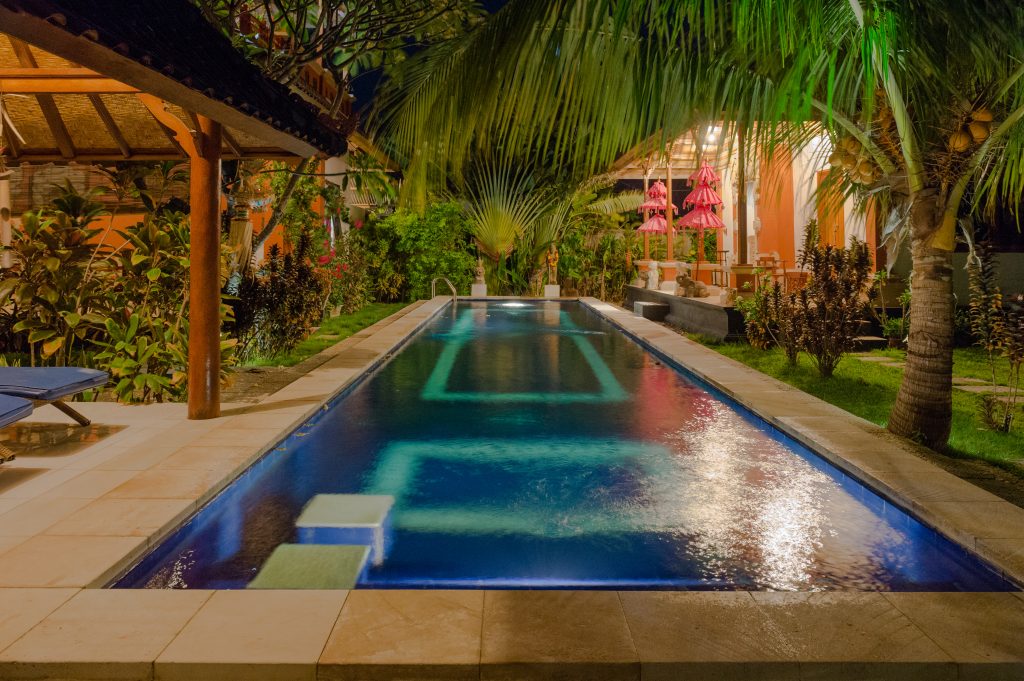 A beautiful Balinese style house with a great but deep pool. Relaxing and quiet surroundings. Excellent and generous breakfast. Great place for families and friends. Our guest Megan wrote about our private villa in Amed East-Bali in her AirBnB review.
Villa Sinar Cinta can accommodate up to eight people
The main house has a living room, a small kitchen, a master bedroom with kingsize bed and a bunkbud, two bathrooms with hot/cold water, and an upstairs and downstairs veranda.
The separate garden pavillion has two double bedrooms, two bathrooms and a terrace. All rooms have AC and extra fans. The whole property can be rented as one private villa and is also very suitable for your honeymoon.
"Très bon séjour à amed ! La maison correspond parfaitement aux photos, les chambres sont propres, la villa forte agréable à vivre. Rien à redire ! Je recommande" Clémence & les amis de France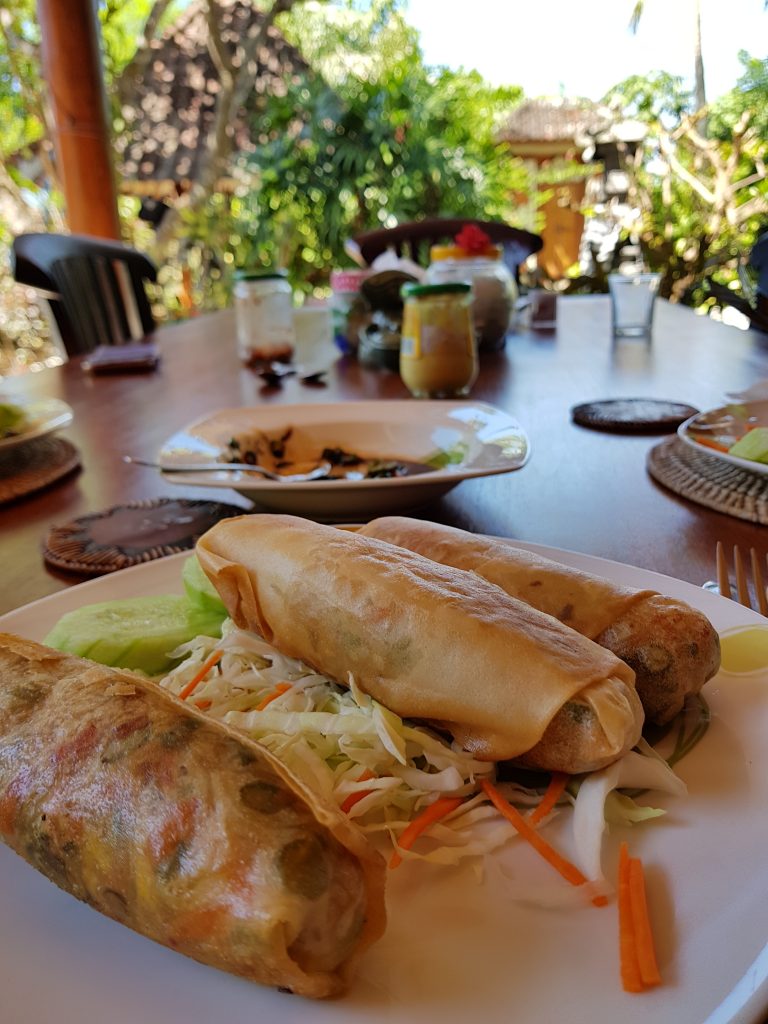 Authentic villa in Balinese Style
The ground that Villa Sinar Cinta is built upon was farm land. We found a young talented Balinese architect, called Weda Asmara, who designed the buildings and the swimming pool. He also became our contractor and with his help Villa Sinar Cinta was created as an authentic Balinese private villa in Amed East-Bali. Everything was manually build with almost no machines.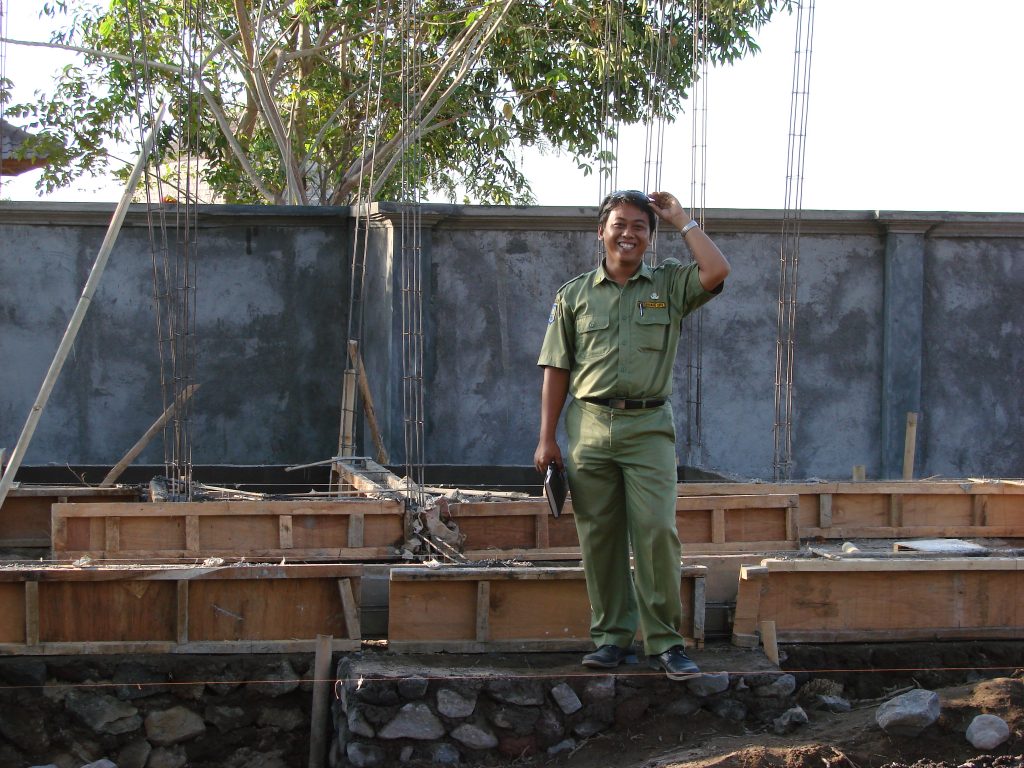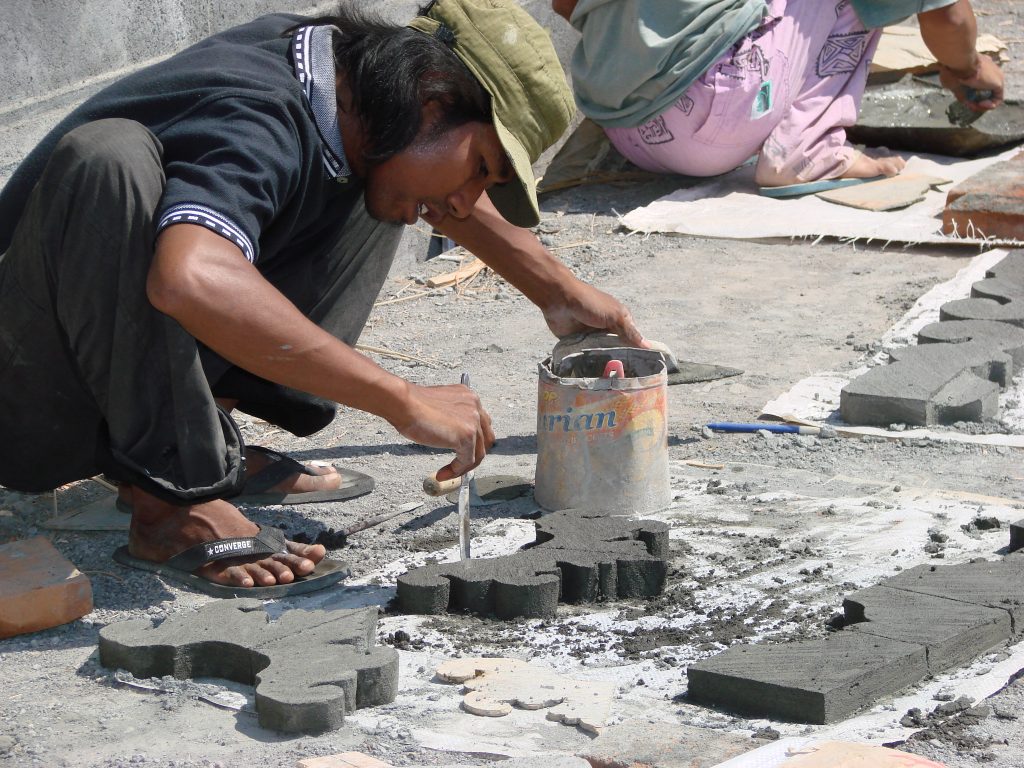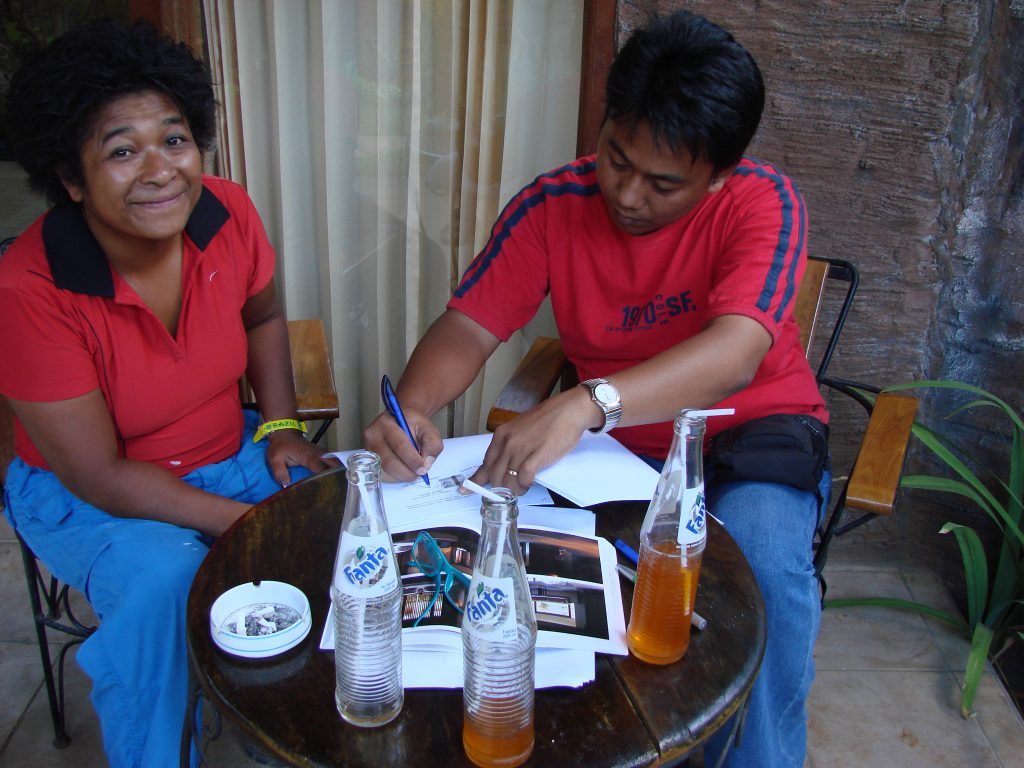 Unser Aufenthalt in der Villa Sinar Cinta war unglaublich schön! Nicht nur das die Anlage, die schönste war, die wir jemals gesehen haben, ein wahres Paradies, übertrafen die Angestellten mit ihrer offenen, herzlichen, liebevollen Art, alle Erwartungen! Sie haben sich um uns gekümmert, als gehörten wir zur Familie. Tanja von Hamburg, Deutschland
'Old Bali Bliss'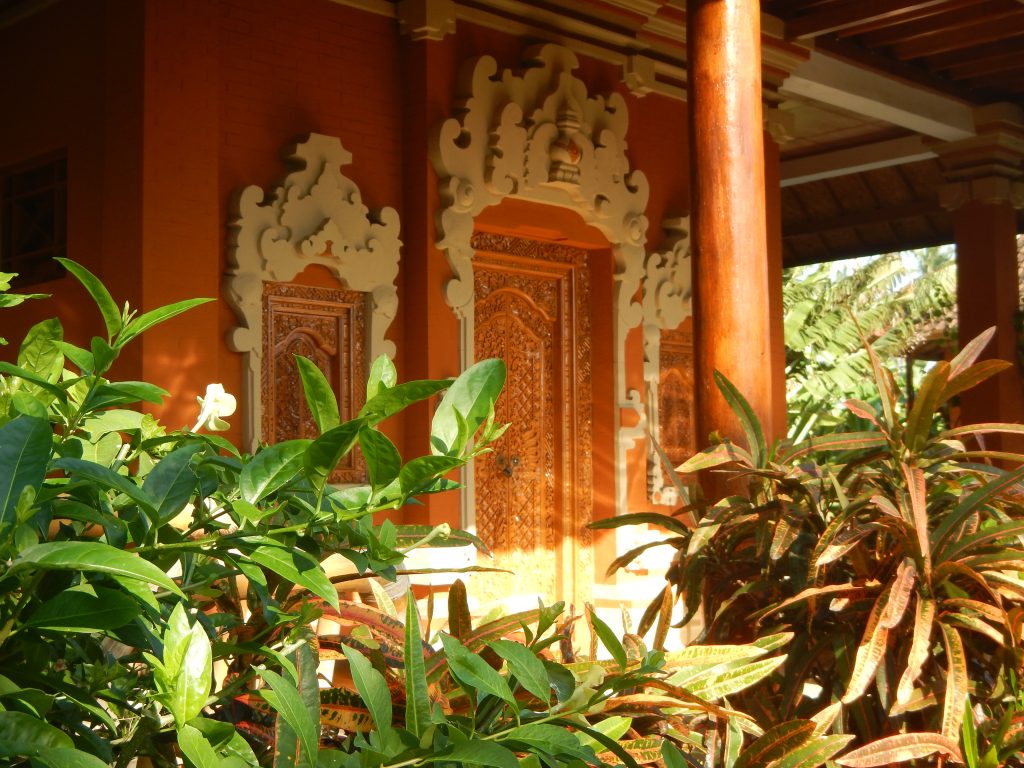 Many guests who stay at our private villa enjoy the 'old Bali' as some of them call it. Our staff is much appreciated and loved for their service. Whatever your needs are, we will ensure that you will have a great time at Villa Sinar Cinta in Amed. You can read more about me and our private villa in Amed in this article of travel writer Bill Dalton in the Bali Advertiser. If you are interested in snorkelling and diving in Amed I'm happy to share my experiences.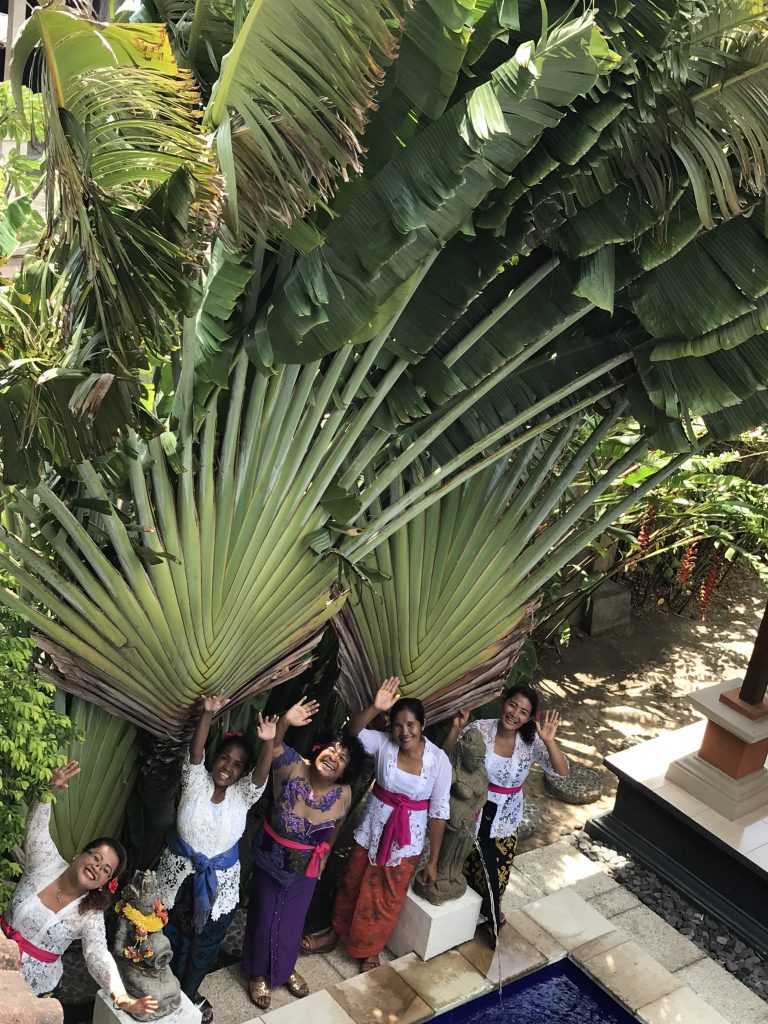 Health protocols
Villa Sinar Cinta is a registered and fully licensed tourist accomodation. We follow all necessary health protocols for the safety of our guests and our staff during the covid19 pandemic. This applies to the cleaning of the entire villa and to welcoming our guests. We expect our guests to wear masks and follow the rules of the Balinese government in preventing the spread of the virus.