If you are looking for delicious food here are my favourite places to eat in Amed. There are many choices for Indonesian dishes, western, vegetarian and vegan meals. Some places are within walking distance of our Villa Sinar Cinta. A big plus is that some restaurants offer free transport for your convenience.
Meeting Point Amed
The Meeting Point restaurant is on walking distance via the beach in front of Villa Sinar Cinta. It's a nice place with a small garden where you can have a great lunch or dinner. They are linked to restaurant Gusto (where you can also order pizza!) by the same owner who has a bakery. So they have lots of fresh baked bread and serve for instance sandwiches and baguettes.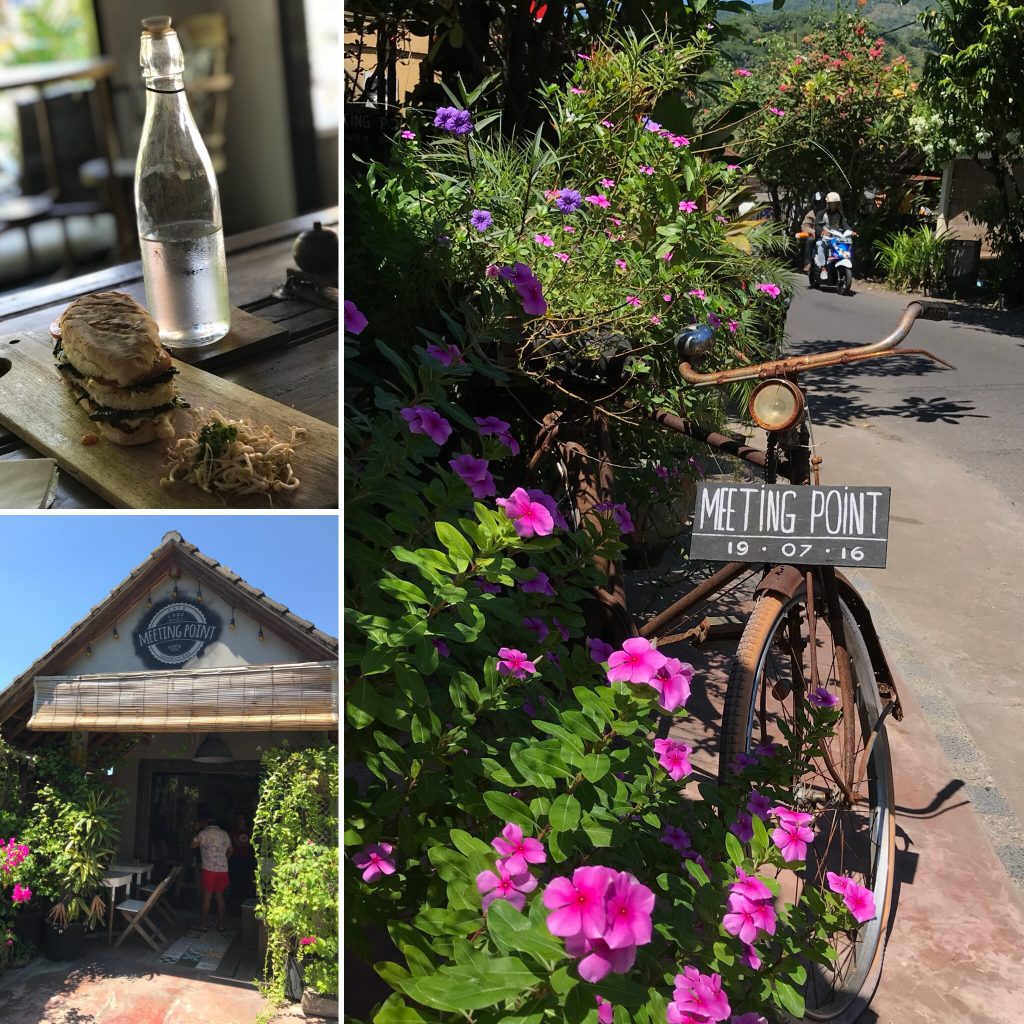 Chill Bar & Grill on the beach
If you have a craving for some Mexican food like taco's or home made french fries with fresh fish and/or hamburgers Chill Bar & Grill is a great place on the beach with sunset view.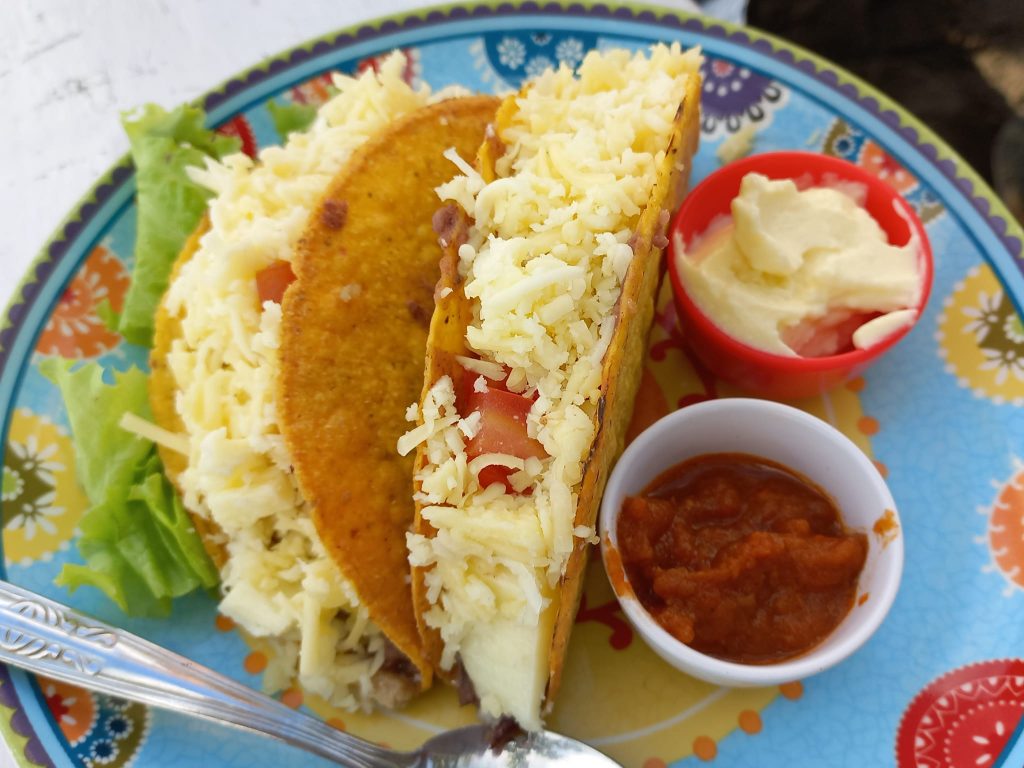 Galanga fusion food in Amed
Galanga restaurant is known for their yummy fusion Asian food. You will be pleasantly surprised by their food and drinks and the way it is served. Galanga has a terrace and a garden and more info can be found via their facebookpage. It is located in the Bunutan area of Amed and from Villa Sinar Cinta you will need to drive like 15/20 minutes up here, either by scooter or by car.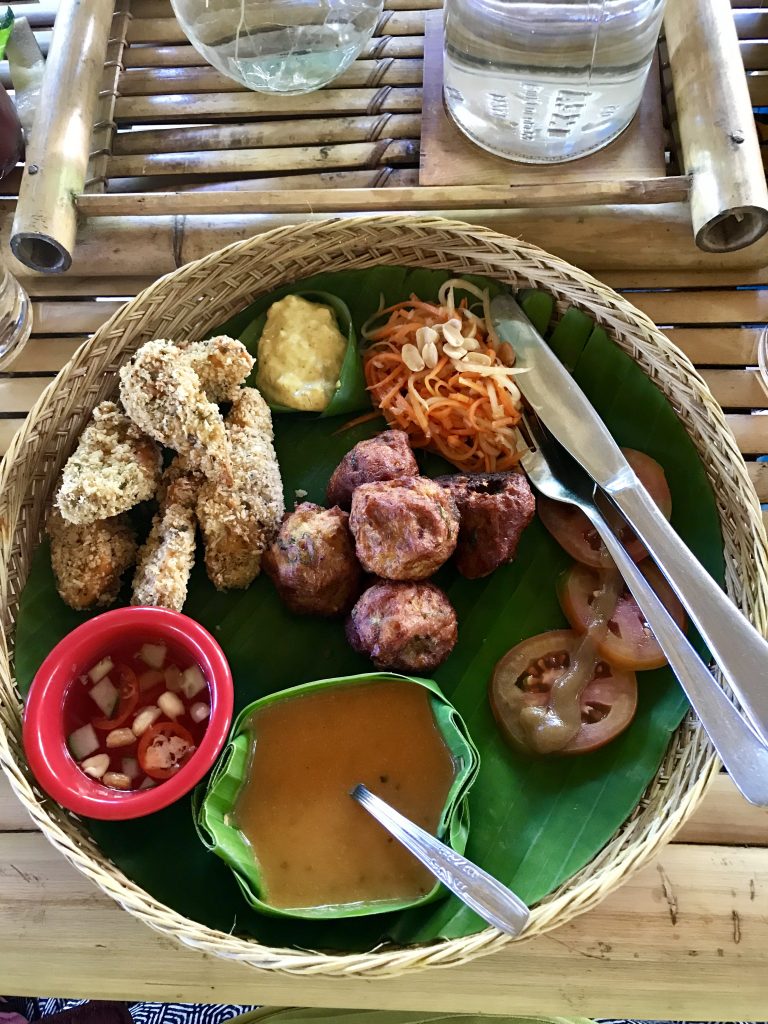 Local warungs and streetfood
Amed offers a great variety of streetfood and small restaurants, called 'warungs' in Bahasa Indonesia. You can get favourite Indonesian dishes like fried rice (nasi goreng), fried noodles (mie goreng), local soups, grilled fish and meat or chicken on sticks (saté), mixed vegetables with peanut sauce and several cooked or friend tofu (tahu) or wedges of soya bean (tempe). One of our favourite places to eat in Amed is Warung Ole. They have a menu for Indonesian food plus Western fast food like potato fries.
Favourite places to eat in Amed with special view
Our staff at Villa Sinar Cinta can tell you more about favourite places to eat in Amed with a special view and on the beach. They can arrange for your transport to the restaurant and for food delivery at our private villa.
If you are travelling from the south of Bali to Amed our drivers can give you advice for restaurants on the way or near the hotspots that we recommend in East-Bali. Read this post if you like to find out more about what to do in Amed?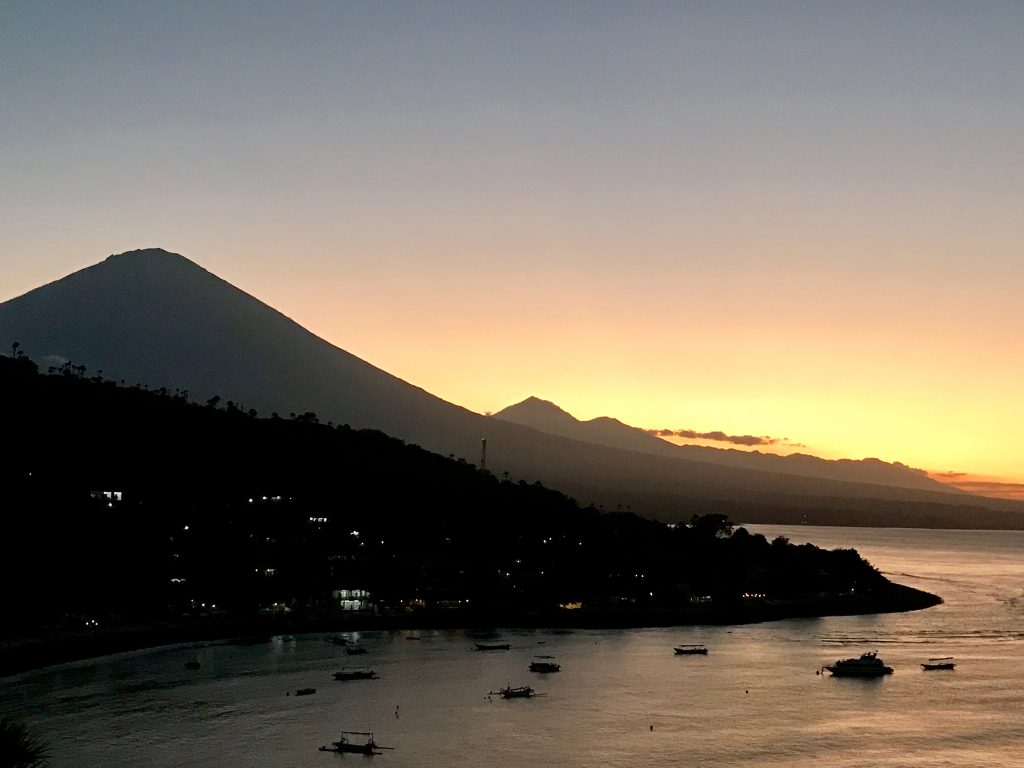 Special service at Villa Sinar Cinta
As guests at our private Villa Sinar Cinta you can enjoy homemade food for breakfast, lunch or dinner, especially vegatarian. Plus famous Bali dishes, like suckling pig (Babi guling) and stuffed chicken (Ayam betutu) are on special delivery. If you want to celebrate a birthday or wedding anniversary, we can also arrange special cakes and festive fruit baskets with flowers and other decorations.