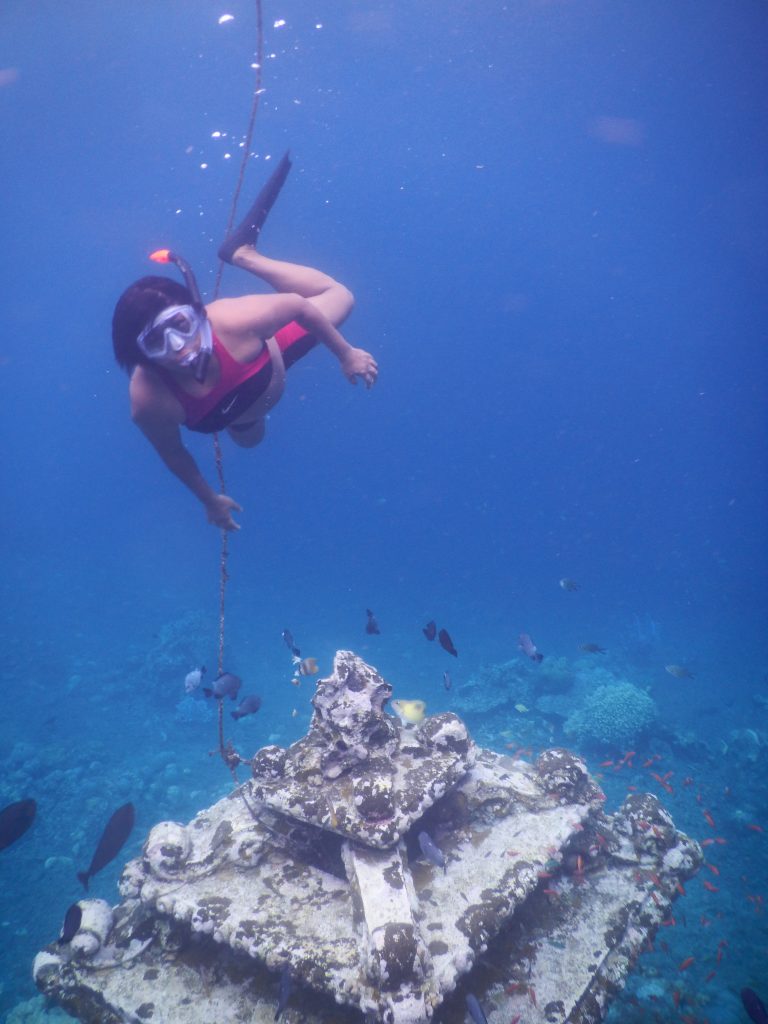 Amed and Tulamben offer some of the best hotspots for diving and snorkelling right next to the coast of East-Bali. Near Tulamben is the famous WWII USA shipwreck called 'The US Liberty'. Close to Amed there is a small Japanese WWII shipwreck just in front of the coast. And there are many more exciting places to go diving and snorkelling.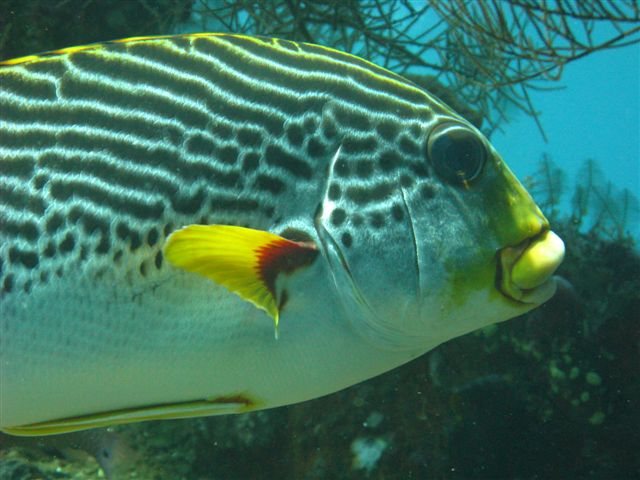 Snorkelling with your family in Jemeluk Bay Amed
The most suitable place to go snorkelling and diving in Amed is at Jemeluk Bay, as mostly the sea current here is not so strong. Small children and those who are trying for their first time can step easily into the sea to discover the colourful fish, coral and sea stars in the Bali Sea. It's also very exciting to explore the special underwater statues of a 'mermaid' and a 'temple'.
We organise snorking & diving trips from our Villa Sinar Cinta
If you want to go snorkelling or diving in Amed, we can arrange this for you with individual snorkelling guides and with the local diving schools. There are SSI dive instructors who can speak English, German, French, Bahasa Indonesia and Chinese. Amed is also known for special Free Diving courses. Contact us for more information.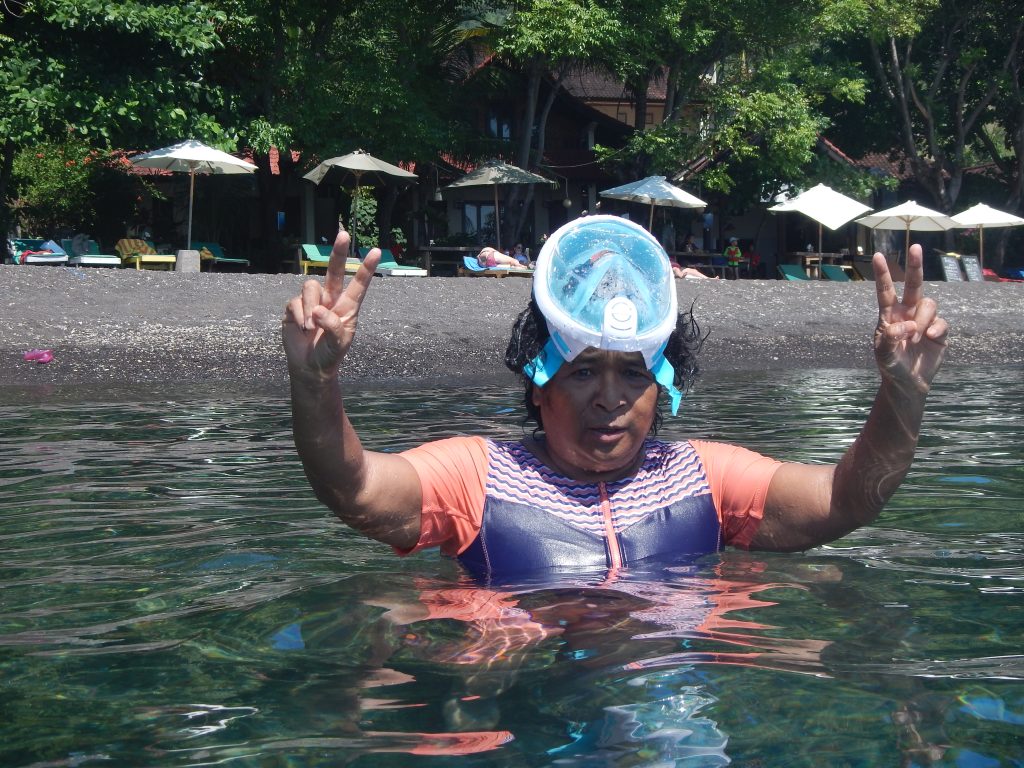 What to bring with you when snorkelling
Masks and other gear can be rented in Amed, but I always bring my own snorkle mask.
See my first GoPro recording of a turtle in the Bali Sea
The villa is about 40m from the beach with some of the best macro sealife you can find (shrimp, crabs, seahorses, etc) 10/10 would stay again!
Claude & Melissa from Michingan in the USA about diving in Amed in their review of Villa Sinar Cinta on Airbnb.
Besides diving and snorkelling you may be interested in my post about what to do in Amed?